METALLI
The strength and purity of the metal, its reflections and its glows are now enclosed in four new proposals.

Elegant surfaces that draw on metals and their experience: gold appears rich and with a superficial micro-craquelé, opaque bronze and enriched by a hint of its natural patinas, iron, in its glossy and opaque versions, is strong and as seductive as the raw material.

You can choose the colors of "Metalli" in all formats Danilo Ramazzotti.
DETAILS:
MATERIAL: terracotta handmade printed and glazed
PRODUCTION: handmade
COLOR RANGE: 4 metallic colors
SHADE VARIATION: V4
SIZES:


TEXTURES: available for formats with *

AMO 3D collection / SIZES: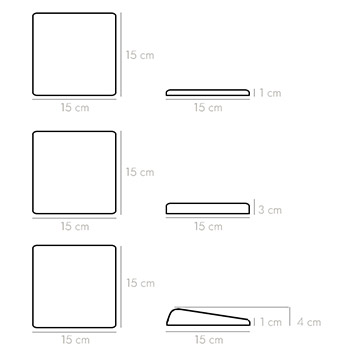 DESIGN DINAMICO: colors available on all formats of Ramazzotti majolica