MAKEUP
Evocative colors with a satin finish inspired by the world and the refined art of makeup.
The particular sensitivity of the enamel is inspired by the brightness and compactness of the pressed, soft and silky powders, while the surface plays with the softness of the texture left by fingers and brushes, which, depending on the emotions, redefine the gaze and the complexion.
A real palette to play with, mix and blend in search of new unique and personal geometries.
DETAILS:
USE: wall coverings / residential floor
MATERIAL: terracotta handmade printed and glazed
PRODUCTION: handmade
FINISHING: satin
COLOR RANGE: 8 colors
DYNAMIC DESIGN: All colors of Ramazzotti collections available on request
SIZES: 7,5x15cm - nominal sizes
THICKNESS: 1.1 cm - nominal sizes
SHADE VARIATIONS: V2
SPECIAL SIZES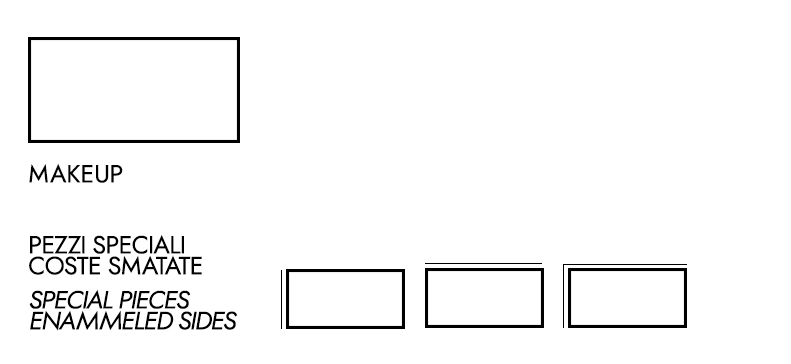 CUSTOM MADE: different sizes or colors on request